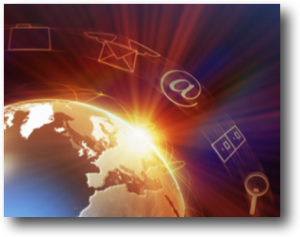 "Is your web presence a destination for your new and existing customers or just another Internet address?"
Designing and producing fantastic eCommerce and corporate web sites seamlessly tied to back-end systems giving your business a professional, inviting and lucrative presence on the internet. Comprehensive SEO and web marketing services also available.
Designing and implementing a great web site or eCommerce site is akin to building a custom jet liner intended to transport the business to an elevated marketing position that will drive new business and customers to your gangway.
With over 12 years of experience designing, building and managing web development projects, my team and I can help your business envision that custom jet liner and get it airborne!
Web projects are fantastically creative and collaborative efforts where all members on the team bring to bear their unique perspectives in order to create an amazing online experience for new or existing customers.
"Tim was fantastic to work with and someone whom I highly recommend. His attention to detail and strategic overview made it easier to deliver a fairly complex infrastructure platform online to be used by a large audience. Tim, met or beat every estimate on time and quality of delivery."
Wendy Haig, Partner: Iron Horse Ventures
Do you need a corporate web site? Or, a 50,000+ item eCommerce site? Or, a custom portal for your customers? Whatever web needs you may have, my team and I will help realize your web goals including SEO and web advertising needs.
To see my portfolio of web projects: click here.
I would be happy to discuss your particular web project and how my team and I can help you achieve your web goals!