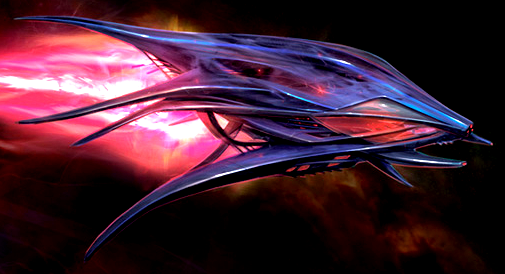 Technology Visions for Knowledge Based Sites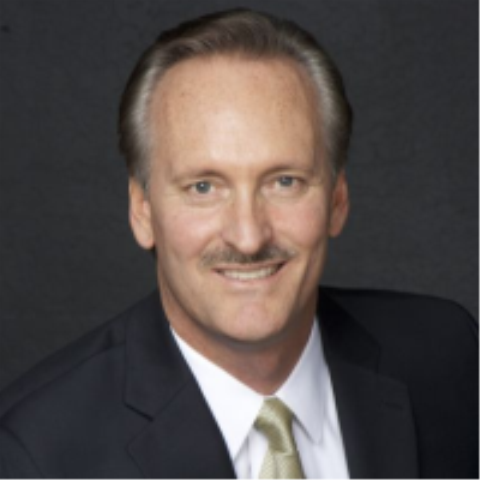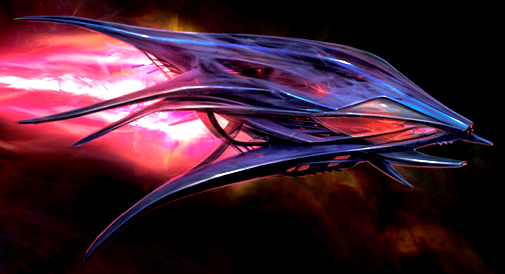 A knowledge based site would be any site that provided knowledge rather than primarily selling products or providing entertainment.  This is a wide classification and encompasses media, content, reference, research or any site that communicates knowledge on specific subjects or topics.
The Internet has become the great knowledge provider given the plethora of sites providing any type of knowledge imaginable from baking cakes to building space craft.  Sophisticated search and indexing engines expose that knowledge and the game has become how to craft sites to be found and used by the largest audience possible.
Out of the virtual sea of possible knowledge sources, the more relevant, useful and valuable that knowledge is perceived to be, will determine a site's success.  Sites which do not provide relevant, useful and valuable knowledge are never very successful.
Once a site has conquered the design, usability and SEO challenges, the next mountain to climb will be how to make it an invaluable resource for the widest possible user base.
Here are some technology visions for increasing the usage, relevancy, usability and value of any knowledge based site:
Tailored Visitor Content
The Holy Grail for any online marketer would be to push tailored content to each visitor based on their online digital profile.  Now, such a profile would be built up over time as the user interacted with your web properties and email marketing campaigns.   Thus we are talking about dynamic digital profiles.  Such visitor profiles would enable marketers and sales teams to dramatically increase visitor interaction, participation and, ultimately, the sales close percentage.  These profiles could also be shared with partners to provide qualified leads and generate a significant source of revenue.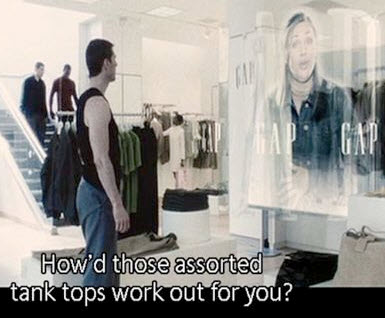 Sounds very grand and brings to mind the techno thriller film Minority Report with Tom Cruise, where consumers are presented with holographic ads based on their past spending habits.
Generating online digital profiles of your public is quite possible using Eloqua – a marketing automation and lead generation service.  Eloqua has developed the technology for creating Digital Body Language profiles for powering tailored marketing campaigns, empowering sales teams and providing tailored content.  See Eloqua CTO Steve Woods post What Exactly IS Digital Body Language? for more info.
At eRepublic, we now have a synergistic and powerful combination of using Eloqua, SalesForce, Clickability and our own proprietary object relational database, The Node Mesh, for powering our marketing, sales, content and knowledge delivery programs and systems: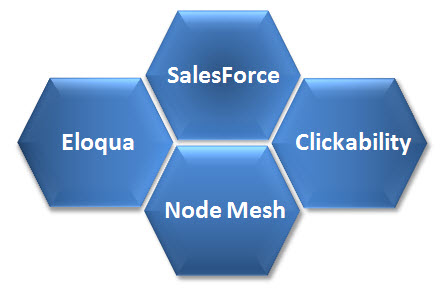 Eloqua
Powers all of our email marketing campaigns and online forms with full synchronization with lead, contact and custom objects within SalesForce.
SalesForce
Is utilized in four core business areas:
Straight CRM for all sales teams.
Magazine circulation custom application for managing the subscribers of all company magazines.
Event custom application for managing the 70+ events the company puts on each year.
Account, user and case management for the two Navigator SaaS products.
Clickability
Is our new Web Content Publishing system and currently powers the following:
Convergemag.com
Emergencymgmt.com
Centerdigitaled.com
Erepublic.com
News, blogs and CIO Interviews content that is presented within the Navigators.
The Node Mesh
Provides a very flexible database and web services platform for connecting cloud based services.  Examples of how it is currently used:
CMS and delivery platform for:

Govtech.com
Centerdigitalgov.com
Navigator SaaS portals

Consumes Clickability content for publishing to the Navigators.
eCommerce forms with data pushed to Eloqua.
SalesForce API interface for managing the Navigator products.
The next technology advance will be to use these systems to present tailored visitor content on our web properties.
At the Eloqua Experience 09 conference there was a great presentation on how this was achieved for Plum Benefits using Eloqua and SalesForce (click image on right to download).
The synergistic aspects of these cloud based services are enhanced dramatically by using a directly controlled platform, like the Node Mesh, for providing data translation and integration services.
Content Syndication
Going beyond providing RSS feeds and utilizing Feedburner, content widgets with various themes and controls could be provided for embedding on other sites.  A good example are the new Facebook Widgets.
Not only would these drive more traffic to your site(s), they would provide more back links and raise your overall page ranking.  If you have a significant user community then simple marketing campaigns could easily start a viral adoption of them.
Content Affiliate Programs
Looking beyond straight content syndication, if your content is relevant enough then creating affiliate programs much like Google's Adsense, would drive even more traffic to your site as well as provide a financial incentive for other web publishers to sign-up.  Here is a post that gives a comprehensive list of Adsense alternatives for providing a well-spring of ideas: Good List of Adsense Alternatives.
An example for a reference site could be an answers type widget that examines the page title, H1 tags and other elements looking for keywords that could be phrased as questions and linked to reference articles.  For example, given an affiliate article entitled The Future of Internet Technology in Britain, the answers widget could generate the following questions:
When was the Internet created?
What is the Internet?
Who is the current Prime Minister in Britain?
Etc.
Content APIs
There may be a business case in providing content APIs for third party applications and platforms that wish to leverage the knowledge within your systems.
We are currently flushing out a content API for our Navigator products to seamlessly publish content to a client's SalesForce organization or other CRM systems.
Smart Phone & Handheld Apps
The bank, Credit Suisse, projects global smartphone sales in calendar 2009 at 176 million units and 223 million in 2010.  Thus the technology gold rush of third party created applications for smart phones and handhelds is in full swing and this ensures a deep and positive market for your applications on the leading platforms.
If your knowledge content has a wide enough audience then exposing and presenting your content on these mobile platforms is a  fantastic way to dramatically extend the reach of your sites.
Here are the application stores for the top smart phones:
Summary
A knowledge delivery platform will be as successful as it is relevant, useful and valuable to its users.  Adopting Eloqua or a similar technology will increase the relevancy and value of the knowledge provided because it will be tailored to the user.  Extending the platform to as many communication channels and third party platforms as possible has become a very successful model for dramatically increasing usefulness, value and the user base.
Related articles