Nutanix – New Startup Launches Converged Data and Compute SANless Server for Advanced Data Centers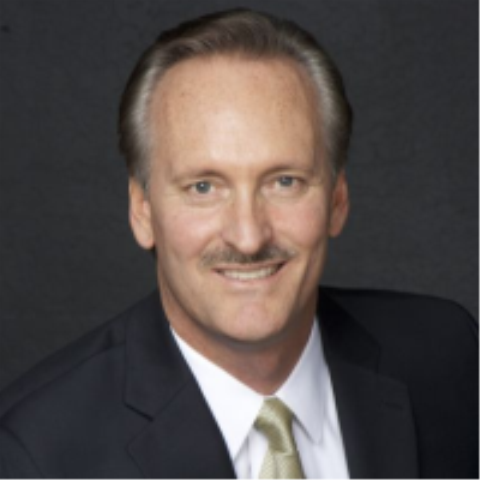 Nutanix is a new startup launching a converged data and compute SANless server for advanced data centers. I had the pleasure of being introduced to Nutanix via a day at Lightspeed Ventures of Menlo Park, Ca with eight other CIOs (or senior staffers) from around the San Francisco Bay Area interacting with and providing feedback on 10 emerging tech start-ups backed by Lightspeed (see my post The Day at Lightspeed Ventures).
Market Positioning: gain ultra high-performance in your data center using the same proprietary technology used by Google, Facebook and Amazon.
Solution: Nutanix next-generation converged infrastructure solution that consolidates the compute (server) tier and the storage tier into a single, integrated server platform –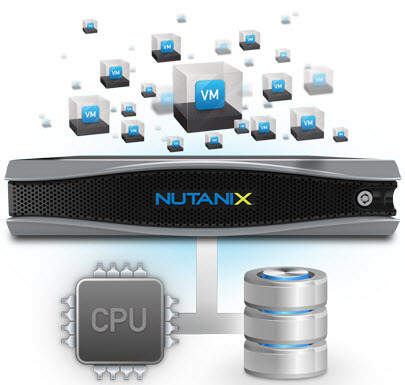 Each Nutanix node provides a self-contained CPU and storage solution and as each additional node is added, the storage becomes available across all nodes thus removing the complexity of managing complicated storage systems (SANs) and allowing an extremely flexible solution for growing your data center at the speed of light!
The Nutanix NX-2000 solution delivers some knock-out specs: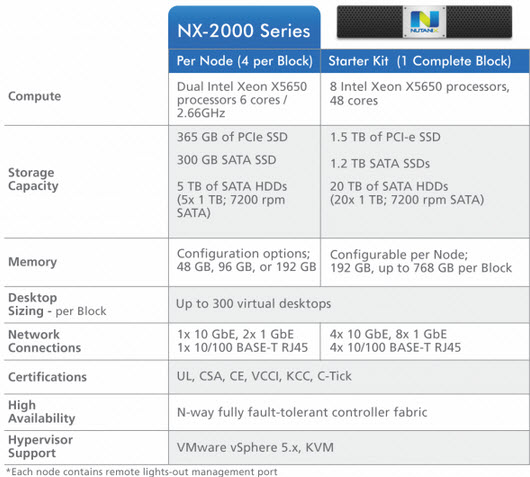 If that's not enough then there is the NX-3000 powering up to 400 virtual desktops!
Nutanix is a paradigm shift for building out data centers as it completely simplifies the storage design process and removes that ever persistent SANs headache we all feel!
Related articles