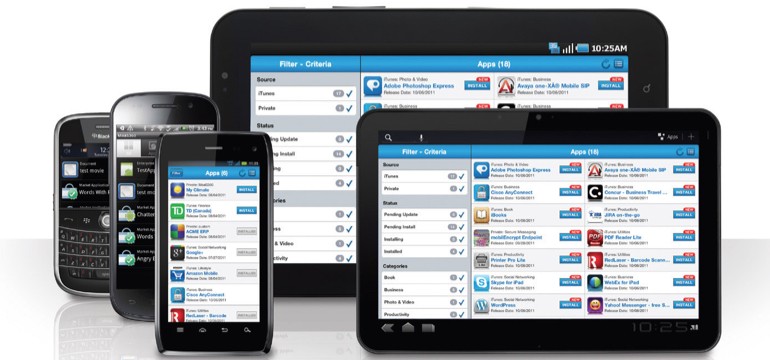 Getting Through the ERP Technology Maze and Selecting the Right ERP for the Long-term: Part 4 – The World Has Gone Mobile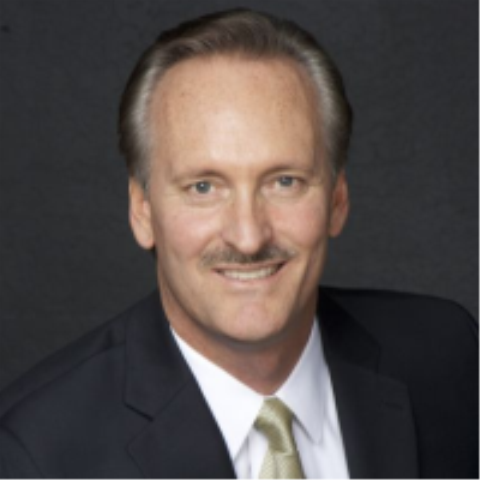 (continued from Part 3 – Embracing the Cloud or the Grave Yard?)
The World Has Gone Mobile
In 2013 IDC predicted that "87% Of Connected Devices Sales By 2017 Will Be Tablets And Smartphones". This graph shows the amazing trend to mobile devices worldwide: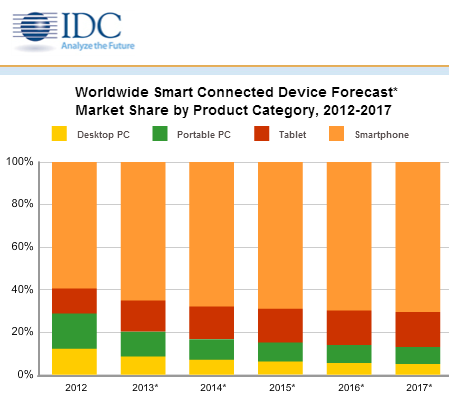 By 2017, 87% of the worldwide smart connected device market will be tablets and smart phone, with PCs (both desktop and laptop) being 13% of the market.
The point here is that customers have gone mobile and in order to reach them and maintain or improve customer service, a business must have a robust mobile strategy. Having a "website" is not a mobile strategy because most websites present poorly on smaller devices like tablets and smartphones. No, a true mobile strategy in today's technology landscape means: a website or web application that has built-in "responsive design" such that it will operate on any mobile device with good usability.
Responsive Design means the website automatically changes the design (is responsive) to the size of the device it is being displayed on. Now, that is powerful! It means you do not have multiple versions of the website to maintain and design and pay for – a regular web site, another "version" for tablets and an actual smartphone app.
The key then is selecting and adopting a web platform that is fully integrated with the ERP providing excellent responsive design capabilities. Then you can reach all those mobile users and not lose business because your site is relatively useless on smartphones and wildly awkward on tablets!
How mobile ready is the ERP solution?
Is the ERP Cloud friendly? (see previous post)
Do best of breed eCommerce platforms providing responsive design already integrate with the ERP?
Does the ERP itself have a fully integrated eCommerce platform that supports responsive design?
Are there any fully featured mobile applications to the ERP either by the vendor or a 3rd party?
The next long-term viewpoint on ERPs addresses how users gain access to the system.
Read Part 5 – Internet Browser Friendly or ERP Citadel?