"Is IT just not understandable or even aligned with the business?"
At the end of the day we just want IT to work and help us get our jobs done and support the business without any fuss.
All too often this is not the case and IT is a problem, like a mad scientist who proudly rolls out the latest electronic Pop Tart; fascinating but inedible and rather useless!
As an IT professional in the trenches for 20+ years, I have seen how a troublesome IT Department negatively affects the business:
Upper management frustrated and ready to outsource the IT Department;

Critical computer systems not reliable;

Poor internal IT customer service; Constant headaches from IT;

IT staff just not understandable;

IT being a barrier to expansion rather than a business partner.
IT Just Not Delivering?
You've heard IT pros explain how IT will do this and how IT will do that, but, at the end of the day was it delivered? Or, was it late, buggy with unhappy end-users lining up outside your door gleefully filling you in on the latest IT snafu? Well, perhaps it wasn't that bad but maybe it was worse!
IT is really just like any other business unit: organized and managed well, then IT can run smoothly and deliver on the IT promise. If not then IT becomes the veritable Piñata with everyone taking a good whack at it!
Let's see how IT can deliver on the IT promise:
100M Leading Retailer Goes eCommerce after 82 Years!
A 100M leading retailer having been in business for 82 years had no eCommerce site and was in desperate need of one tied to their ERP. The project had been stalled for three years with no end in sight and only 20% complete. I arrived on the scene, immediately put best practices in place which resulted in live ERP integration ahead of the predicted schedule. Yahoo!
Here's what the CEO of that company had to say:
"I was just telling [senior exec] how much I appreciate working with you [Tim] because I can wave my arms, talk about what we envision and then you get it done! Having a PRO on our team is a very good thing." – CEO P.C.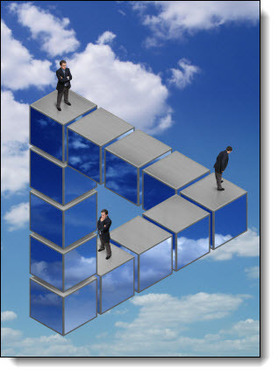 IT Leading the Business Nowhere?
Think this is a fairytale? Pulling your leg? Nope, it has been done and I have done it again and again. Such a feat appears magical but it can be done much to the relief of upper management and the IT staff themselves.
This depends in a large measure on the caliber of the IT pro at the helm. Is he or she just a nerd in a suit or can they actually translate IT into business terms, and vice versa, translate business goals and plans into tangible technical plans that IT can implement?
A real IT pro operates as the bridge between IT operations and Business Management. He can operate at the tactical level within IT circles and at the strategic level within business management. A hybrid, if you will, of technical savviness combined with that rare ability to make IT understandable and aligned with the business.
Here's a real-world example:
70M Leading Research Group Gets New
SaaS Portals for 6,000+ Users
A 50M leading research group had an outdated SaaS (software-as-a-service) portal servicing 6,000+ users that desperately needed an overhaul as competition was looming and users were disgruntled. I aligned IT as a business partner and delivered on the IT promise:
Single largest IT project in the history of the company.

Over 4,000 man hours of effort over 10 months.

336,000+ database items migrated or created.

Integration with a leading CRM system for the management of customer accounts and users.

Real-World Information Systems Management.

Integration with a leading ticketing solution for handling all user support requests and custom research requests.

Integration with a cutting edge web publishing platform for displaying relevant news, blogs and other content on corporate web sites.

Integration with a 3rd party database for the display of grant information.

If this project had been out-sourced, the cost would have topped $500,000.

Here is what the CEO of that company had to say:
"Tim was good at getting projects clearly defined and aligned between the business and technology groups within the company and ensured that development and deployment of some very complicated projects stayed on time and on track. He is a very effective communicator, understanding the "language" of both the technology and business folks.
I was impressed that as an 'IT guy' he clearly understood that it's not about the technology but enhancing the business objectives of the company. Tim always focused on solutions, making things happen within our budget and time requirements and effectively transitioned our company to a much more sophisticated tech platform." – CEO D.M.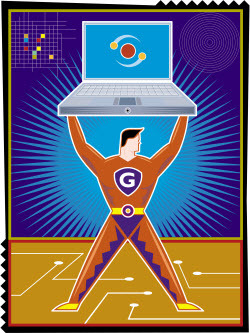 "A top notch Consulting CIO can take your business from its current scene to an ideal technology scene."
The IT Superhero
Who is such a pro? Who can leap tall IT projects in a single bound? That would be an excellent Chief Information Officer (CIO) who acts as the bridge between IT operations and Business Management and gets those strategic IT initiatives completed!
Many medium sized or larger companies do not have a CIO. What to do? A viable option is to hire and retain a Consulting CIO:
A Consulting CIO can be engaged on a long-term retainer, on key strategic projects or on an Urgent Care for IT basis.
Think of a Consulting CIO as your IT Superhero.
A top notch Consulting CIO can quickly evaluate and analyze the State of Technology in your enterprise top-to-bottom, along with the IT Department, and provide a workable and written Strategic Technology Plan to take your business from its current scene to an ideal technology scene.
Are you ready for a Consulting CIO who can:
Fix your IT for Real?

Organize IT such that it can deliver on the IT promise?

Translate IT such that it can be understood?

Transform IT into a trusted Business Partner?

Manage IT to empower the enterprise in achieving its business goals?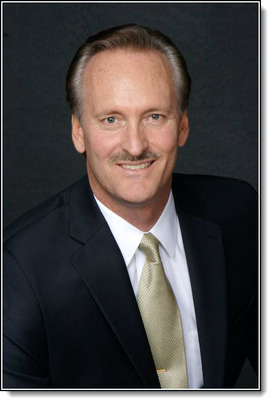 "Transforming IT Departments and truly unlocking enterprise technology is my purpose."
Enter the Consulting CIO
With 20+ years of experience in the trenches from programmer to CIO, I have transformed a number of IT Departments and truly unlocked enterprise technology much to the delight of upper management, end-users and the IT staff themselves.
My experience is broad from:
Enterprise Email to Advanced Digital Telephony systems;

Full-blown Enterprise eCommerce web sites to SaaS (Software-as-a-Service) Platforms;

Customer Service Desks to In-house Data Centers;

Full service Web Development Teams to outsourced Cloud Services;

Enterprise CRM Solutions to Comprehensive Technical Training.
I am positive I can help your enterprise achieve everything that you need and want regarding IT.
Here's a real world example:
50M Leading Publisher Gets a New IT Dept in 12 Months
A 50M leading publisher with 180 employees had an IT Department that was not trusted, computers failing too often, end-users constantly joking about IT being incompetent and the IT staff themselves feeling dejected with morale out the bottom. Arriving on the scene, I put in place an organized and smoothly running IT Dept and within 12 months all of these negative points were completely turned around.
Here's what the Chief Administrative Officer of that business had to say:
"He [Tim] rebuilt and organized the IT dept into a highly customer service oriented team delivering excellent Help Desk services and an in-house web development team that maintained our nine web sites including two SaaS products supporting over 6,000 customers.
Tim is an excellent IT executive with the rare skill of bridging between upper management and IT operations such that the business can focus on business initiatives with IT viewed as a business partner rather than a source of issues and barriers to expansion. I highly recommend Tim as a CIO for any organization." – CAO L.B.
Would you like similar results within your organization?

I can do the same for your business as a Consulting CIO.